The Infrastructure Show's Episodes
With Host Professor Joseph Schofer of Northwestern University.
Click on the link below the description to begin streaming the podcast. To subscribe to The Infrastructure Show podcasts or find in iTunes, see the clicks at the top of the page.

Stepdown transformer substation; photo courtesy of OSHA
(click for larger image)
Vulnerability and Resilience of the U.S. power grid
Posted October 28, 2016, Length: 18:52
A variety of natural and intentional events can disrupt components of the U.S. power grid, including large and small storms, vandalism, and cyber attacks. In this podcast, Thomas Overbye, Professor of Electrical and Computer Engineering at the University of Illinois – Urbana-Champaign describes the functioning of the grid, some of the risks it faces, its resilience, and mitigation actions for both grid operators and households.
The Infrastructure Show is sponsored by Northwestern University.
Descriptions of photos at top of page, from left to right: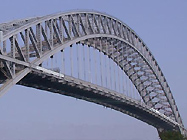 Bayonne Bridge, from Bayonne, NJ to Staten Island, NY;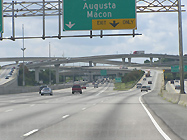 the Tom Moreland Interchange in Atlanta, GA;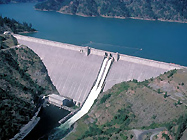 Dworshak Dam, in Clearwater County, ID;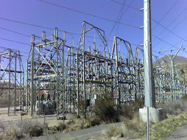 a transmission substation in Orem, UT.
All photos courtesy of Wikipedia.