The Infrastructure Show's Episodes
With Host Professor Joseph Schofer of Northwestern University.
Click on the link below the description to begin streaming the podcast. To subscribe to The Infrastructure Show podcasts or find in iTunes, see the clicks at the top of the page.

Photo courtesy of the Huntsville Times
(click for larger image)
Water for Life: The Quest for Quantity, Quality, Efficiency, and Equity - Part I , Using a Scarce Resource Wisely
Posted December 21, 2015, Length: 13:55
Water infrastructure issues are much in the news in the U.S. — not only in the West, where drought continues to take a high toll, but also in other parts of the country, where the water needs for municipalities, energy production, commercial interests, and agriculture intersect and sometimes conflict. In this interview, one in a series of three exploring some of the nation's water challenges, we talk with Robert Glennon, Regents' Professor and Morris K. Udall Professor of Law & Public Policy at the University of Arizona, author of Unquenchable: America's Water Crisis and What to Do About It. Prof. Glennon discusses the trade-offs between competing demands for water, the conflicts in allocation, and strategies for both conserving and sharing scarce water more effectively.
The Infrastructure Show is sponsored by Northwestern University.
Descriptions of photos at top of page, from left to right: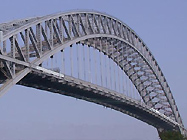 Bayonne Bridge, from Bayonne, NJ to Staten Island, NY;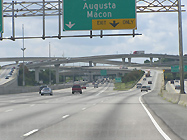 the Tom Moreland Interchange in Atlanta, GA;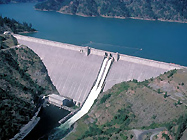 Dworshak Dam, in Clearwater County, ID;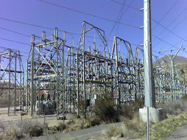 a transmission substation in Orem, UT.
All photos courtesy of Wikipedia.