The Infrastructure Show's Episodes
With Host Professor Joseph Schofer of Northwestern University.
Click on the link below the description to begin streaming the podcast. To subscribe to The Infrastructure Show podcasts or find in iTunes, see the clicks at the top of the page.

Photo courtesy of the Knoxville News Sentinel.
(click for larger image)
Watts Bar 2 – a look at the TVA's impressive new nuclear power plant
Posted April 3, 2014, Length: 19:55
Unlike Germany, which is closing down all its nuclear facilities in response to the disaster in Fukushima, Japan, the U.S. will see completion of a new nuclear power plant in 2015 – the Tennessee Valley Authority's Watts Bar 2 nuclear plant, located in east Tennessee. The hosts talk about the details of this plant, and about the outlook for nuclear power in general, with Gary Mauldin, General Manager of Project Assurance and Support Services for Watts Bar at the TVA.
The Infrastructure Show is sponsored by Northwestern University.
Descriptions of photos at top of page, from left to right: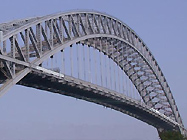 Bayonne Bridge, from Bayonne, NJ to Staten Island, NY;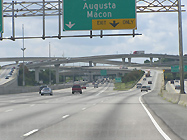 the Tom Moreland Interchange in Atlanta, GA;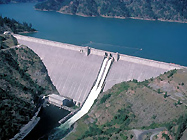 Dworshak Dam, in Clearwater County, ID;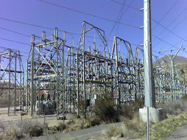 a transmission substation in Orem, UT.
All photos courtesy of Wikipedia.