The Infrastructure Show's Episodes
With Host Professor Joseph Schofer of Northwestern University.
Click on the link below the description to begin streaming the podcast. To subscribe to The Infrastructure Show podcasts or find in iTunes, see the clicks at the top of the page.

Credit: Caltrans
(click for larger image)
Wildfires Threaten Highway Infrastructure
Posted January 28, 2019, Length: 12:54
Damaging wildfires in the western U.S. are a growing threat. In California, wildfires destroyed tens of thousands of homes and caused the deaths of nearly 100 people in 2018. Fire also threatens public infrastructure, particularly the highway network, which is essential for both evacuation and the delivery of emergency response resources. To understand how wildfires have affected the state highway system, we talk with Rene Garcia, who is Chief of the California Department of Transportation (Caltrans) Office of Emergency Management and Infrastructure Protection.
The Infrastructure Show is sponsored by Northwestern University.
Descriptions of photos at top of page, from left to right: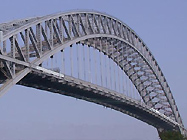 Bayonne Bridge, from Bayonne, NJ to Staten Island, NY;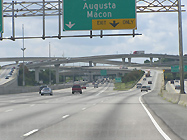 the Tom Moreland Interchange in Atlanta, GA;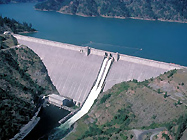 Dworshak Dam, in Clearwater County, ID;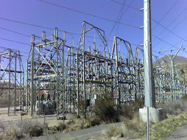 a transmission substation in Orem, UT.
All photos courtesy of Wikipedia.