The Infrastructure Show's Episodes
With Host Professor Joseph Schofer of Northwestern University.
Click on the link below the description to begin streaming the podcast. To subscribe to The Infrastructure Show podcasts or find in iTunes, see the clicks at the top of the page.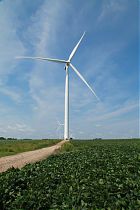 Photo credit: MidAmerican Energy
(click for larger image)
Wind Turbines for Sustainable Energy
Posted August 28, 2018, Length: 19:06
Wind has been an important, renewable source of energy for millennia. In recent decades wind power has come into its own, now producing more than 6 percent of U.S. electricity and growing rapidly. Today tens of thousands of wind turbines, many taller than 50-story buildings, dot rural landscapes, and soon will appear off our coasts. The design and construction of large-scale wind farms is a challenge involving energy planning, economics, and engineering. To learn about the development and implementation of the wind energy resource in the Midwest, and the construction and operation of wind turbines, we talk with Spencer Moore, Vice President of Generation of MidAmerican Energy Company, a subsidiary of Berkshire Hathaway Energy, located in Des Moines, Iowa.
The Infrastructure Show is sponsored by Northwestern University.
Descriptions of photos at top of page, from left to right: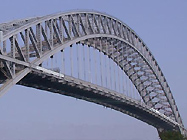 Bayonne Bridge, from Bayonne, NJ to Staten Island, NY;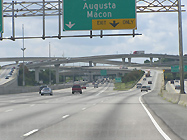 the Tom Moreland Interchange in Atlanta, GA;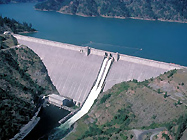 Dworshak Dam, in Clearwater County, ID;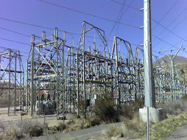 a transmission substation in Orem, UT.
All photos courtesy of Wikipedia.